Why Choose Pet DeFence?
The most gentle, effective training method using our exclusive SafeYard methodology
The latest technology in the industry
Unparalleled service quality and timeliness
You are dissatisfied with Four Paws, Invisible Fence, or other companies
Best reviews in the Kansas City area
We've kept more than 7,000 dogs safe in their yards
Our consistent Angie's List awards and Google reviews speak for themselves
Products proudly made in the USA
Single owner since 1993
We treat your yard like we would treat ours
Call us at 913-345-2533 for your free estimate or click below:
AGAIN, Pet DeFence Earns Esteemed Angie's List "Super Service Award" (2012 thru 2020)
Winning of award multiple times shows Pet DeFence's consistently high customer service level
Pet DeFence, Inc. has earned the service industry-coveted Angie's List "Super Service Award" for the eighth year in a row. The Angie's List Super Service Award is an honor awarded annually to approximately 5 percent of all the companies rated on Angie's List, the nation's leading provider of consumer reviews on local service companies.
"It's a select group of companies rated on Angie's List that can claim the exemplary customer service record of being a Super Service Award winner," said Angie's List Founder Angie Hicks.
"Our standards for the Super Service Award are quite high. The fact that Pet DeFence, Inc. earned this recognition speaks volumes about its dedication providing great service to its customers."
Angie's List Super Service Award winners have once again met strict eligibility requirements, including earning a minimum number of reports, an excellent rating from their customers and abiding by Angie's List operational guidelines.
Service company ratings are updated daily on Angie's List. Companies are graded on an A through F scale in areas ranging from price to professionalism to punctuality. Members can find the Super Service Award logo next to company names in search results on AngiesList.com.
---
---
Leader in Training
Owner Roger McCoy developed the nationally recognized "GentleStart™" training program and the "SafeYard™" methodology. He has received national accolades for this safe, yet humane and fun training methodology for your pet.
Outstanding Service
We are confident that our service is the most timely and professional in the Kansas City metro area. We regularly receive calls for help from other fence companies' customers who need timely, friendly service. And our service parts store is located in Overland Park, just off Metcalf and 119th St. This means when you need service or parts, we are always close.
Unparalleled Reputation
Our reputation is our most cherished asset. Over 60% of our customers last year came to us through referrals from our satisfied customers, veterinarians and dog trainers.
Experience
Roger McCoy founded Pet DeFence in 1994 and has thousands of satisfied customers. That's more than 20 years of single continuous ownership, which no other local company can match.
Veterinarian Backing
More than 74 local vets recommend us, and 34 of them are our customers–they trust their dogs' lives to Pet De Fence. Some of the vets who recommend us actually own a competing brand!
People often ask why so many vets choose and recommend us over the other companies. The reasons are varied, but primarily it is because:
Our un-matched training program. Nobody else trains like us. We truly understand you and your dog.
Same-day service: We typically provide same day service, and at no extra charge. (Please call early)
We do not have an expensive proprietary battery or extended warranty service plans that cheat you for many extra hundreds or thousands of dollars over the life of your dog.
Training support: Even after a vet used a different brand, his dogs continued to leave their yard. We were there to step in and train.
Why choose professional installation and training?
"There is hardly anything in the world that some men cannot make a little worse and sell a little cheaper; and the people who consider price only, are such men's lawful prey"
– John Ruskin, Social Thinker
– PROFESSIONAL TRAINING:
Owner Roger McCoy personally trains every dog using "GentleStart™" and "SafeYard™" methodologies and supervises every installation. You will have the peace of mind that comes from having a pet professional dedicated to ensuring the success of your hidden dog fence.
Retail products and other professional hidden pet fence brands heavily rely on extremely high shock levels. Our humane and patient "GentleStart™" and "SafeYard™" training is more successful in the long run and kinder to your dog. For more details on our unique, patented pet training methodologies, visit the training section of our site.
– SUPERIOR PRODUCTS:
Our systems offer many features that retail and some professional products do not offer, including:
You are free to purchase your battery from us, at the store or online. We do not require or request any battery commitment program of you.
Smallest and lightest receiver collars for the tiniest of dogs
Low battery light indicator to alert you about when to change the battery
Multiple user-adjustable correction levels: Customizable low levels for small dogs, yet enough for the tough ones.
– SAVE TIME:
Your hidden pet fence will be properly installed and ready for you to begin training in usually less than half a day. The success of a hidden dog fence depends largely on the proper installation of your system, then the proper training for you and your dog. Our expertise will ensure complete reliability and functionality of your system.
– SAVE MONEY:
An underground pet fence by Pet De Fence can save thousands over conventional fencing, and it will include the front yard too, something you wouldn't do with a conventional wooden, wrought iron or chain-link fence.
No expensive battery commitment with us for your pet fence receiver collar. Buy your batteries wherever you wish. Don't get hooked into an expensive battery plan for your hidden pet fence.
– IACP SEAL OF APPROVAL: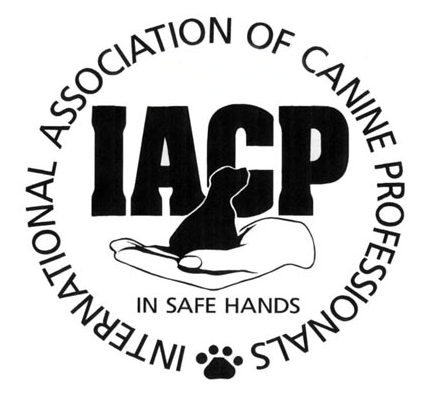 We are proud to offer our "GentleStart™", and "SafeYard™" training methodologies. We have the ONLY training certification with the IACP Seal of approval. We are trained and ADVANCED certified in this methodology. Nobody else does it this way. No other Hidden Dog Fence dealer in all of KC has ADVANCED certification in gentle fence training.
– PEACE OF MIND:
Our name is your guarantee of quality product, safety, and peace of mind that your dog fence is installed and designed especially for you.
Rest assured knowing more vets refer to Pet De Fence by name than any other underground dog fence company in the area.
Industry Experience You Can Trust
If anyone understands the potential of the electronic pet fencing market, it would be the manufacturer of Pet Stop brand President, John Purtell. John is not just any industry insider – John created and grew the first pet fence brand, Invisible Fence®, in 1976 and now leads Pet Stop, a dynamic and growing nationwide network of pet fencing professionals.
After Roger McCoy, President of Pet DeFence, encouraged Joh to join Pet Stop in 2003, John didn't waste any time assembling his team of the most experienced electronic pet product professionals in the industry, from engineering, operations, and sales to marketing. Today, Pet Stop offers the most experienced management in the industry. This means Pet Stop has a world-class management team at our customer's and at my disposal.
Pet Stop is particularly proud of the fact that 75% of the nationwide dealer network (including Pet DeFence) was previously with competing manufacturers including Invisible Fence®, Dog Guard®, DogWatch®, PetSafe® Professional and others. We chose to switch to Pet Stop making this brand the most experienced and fastest-growing professionally installed pet fencing brand in the world.
What does all this say about our Pet Stop Dealers? Well for one thing as your dealer, this means I know a superior dog fence when I see it and opted to offer you the most technologically advanced, safest and most humane dog fence on the market today. Call it a sense of responsibility for your pet's safety or just plain smart business, but I made the move myself and I don't regret it.
Call us at 913-345-2533 for your free estimate or click
– FINANCING AVAILABLE:

If PayPal qualifies you. Call for information.